Own Your own housing
The Te Kauwhata Retirement Trust Board has developed "Own Your Own Housing" as a means of providing independence and security in housing for retired people who are financially able to house themselves.
'We own the land on which your Residential Dwelling stands and you own the Occupation License. On termination of your Occupation License you will receive a fair market price for your home (as agreed by you at the time) paid by an approved purchaser'
Most importantly the dwelling following construction or purchase is in all respects the property of the owner (as detailed in the Occupation License). Accordingly, the owner is responsible for maintenance, power and telephone charges, insurance and the maintenance of any garden immediately adjacent to the house. A weekly fee (village outgoings) is charged by the Trust Board to the resident to cover a share of Waikato District Council and Environment Waikato general rates, lawn cutting, grounds maintenance and green waste collection, rubbish collection, water supply and street lighting, administration and Retirement Village Act compliance costs. The current village outgoings (weekly fee) as at the 1st October 2018 is $107 per week, payable four-weekly in advance ($428). This charge is reviewed each year by the Trust Board and is held to the minimum possible level.
Purchase an Existing Dwelling
Re-sale by existing residents. The Trust Board's General Manager holds a list of those persons interested in purchasing a dwelling in this way. When a house becomes available for sale interested parties are invited to inspect the house without obligation.
On the sale of the "Own Your Own House" the Trust Board acts for the resident or the resident' estate. The Occupation License provides that the Trust Board may retain a deduction, currently 5% of the sale price. The balance is payable to the resident or the resident's estate. At the time of sale, the Trust Board enters into a new Occupation License with the purchaser.
The Site Payment provides for that interest (in the site) to be transferable (only in the name/s of the resident) in such a way that they may purchase a smaller ""Own Your Own House" elsewhere in Aparangi without further payment of a Site Payment other than the administration costs. This enables the residents to move to a smaller, more easily maintained dwelling or serviced Apartment (Semi-Independent Flat).
Simple Trust Board conditions of residency are in place, which are designed to preserve 'open' character to the grounds and to engender an atmosphere of tranquillity.
Properties available.
$565,000
This elegant and stylish home features a large open-plan kitchen, has a spacious
dining and lounge area and the bathroom boasts a large wet shower. This home is very well
set up, with garage access through the kitchen and plenty of storage. It is fitted with a heat
pump, dishwasher and an InSinkErator.

$305,000
This house is loaded with potential to create the perfect home. This property has a cosy living area with a sunny
conservatory, 2 bedrooms and1 bathroom. The insulation has recently been updated and has a heat pump in the living area.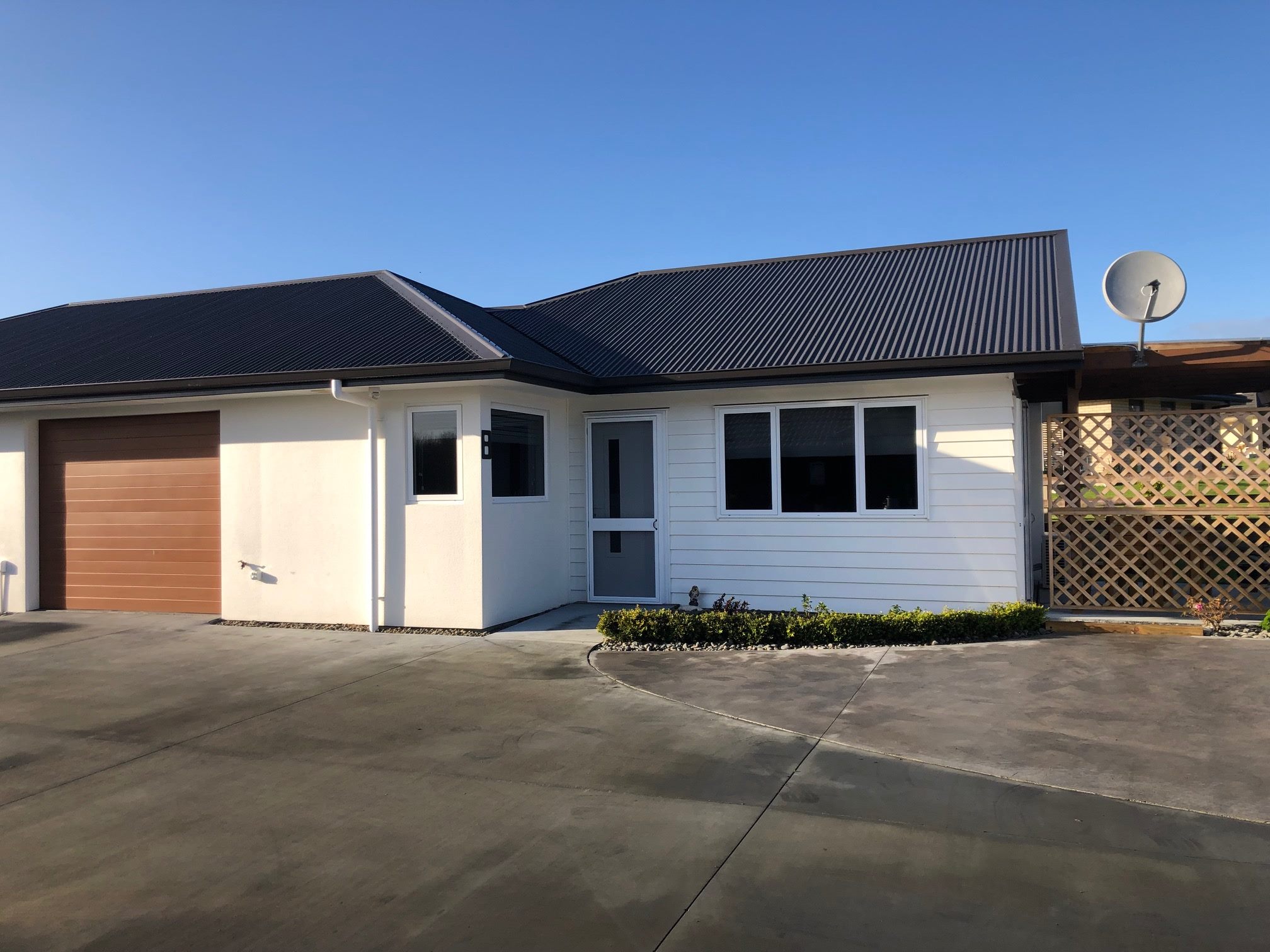 $410,000
This 2 year old cosy, 2 bedroom duplex unit is available immediately for you to walk in and call it your own. It has all the modern features
you would expect from a new build – double glazing, heat pump, dishwasher and much more.
This home has an open plan living room, dining area and kitchen, a covered patio overlooking the rear garden, two generous
sized bedrooms with built-in robes, and an easy access bathroom, internal garage with laundry area and extra off-street parking.
$280,000
This sunny one bedroom unit has a lot to offer. With a spacious open plan kitchen, lounge and conservatory, you will have enough
space for entertaining. This unit comes with a parking space adjacent to the property.